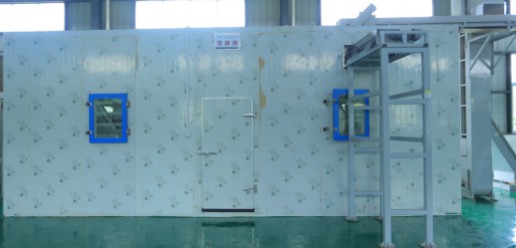 Tea fermentation module
The specifications of main machines are selectable, fermentation time and frequency is adjustable.
By intelligent system control unit, it achieves automatic load and unload. Materials can be evenly distributed and the thickness can be adjusted from 3cm to 15 cm.
The fermentation room is equipped with a circulation system of hot and moisture air. The processing environment temperature is kept between 25-30℃ and humidity more than 95% by a self-feedback?closed?loop?control?system.
Main technical parameters (6CMK-20/40FJ)
Item Value
Tea processing capacity 400-800kg
Leaf thickness 1.5-20cm
Fermentation time 1.5-3h
Temperature 25-30 ℃
Humidity >95%